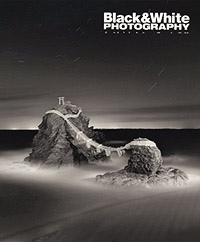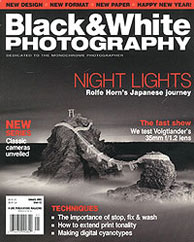 Black and White Photography, United Kingdom January 2005 Issue. Interviewed by Ailsa McWhinnie

This magazine is available here in the U.S. as well as Europe and the world. I thought it was interesting to see the difference between the American and European covers.

First, I'd have to thank Ailsa for her patience during the interview process. My work was presented in a portfolio format, with one page dedicated to the interview. It turned out very well indeed. You can read the interview by clicking the thumbnail below to enlarge.